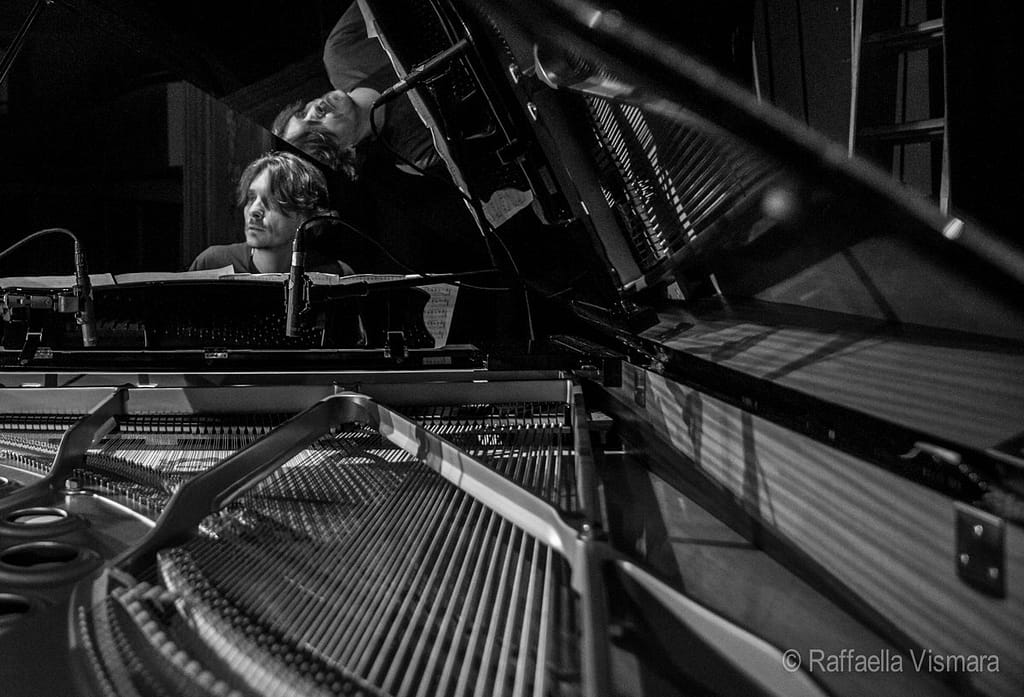 I write, perform, record music for film, dance and theatre;
I play piano and accordion.
Occasionally I write songs, or arrange music for others.
I also like to code software that makes stuff on its own, possibly disobeying my orders and coming up with better ideas than I would.
You can find me at [email protected]

I have a certificate in Machine Learning for Musicians and Artists from Goldsmiths, University of London and a certificate in Creative Programming for Digital Media & Mobile App from University of London International Programmes.
I am part of D20 Art Lab: we create immersive experiences, interactive installations, sound sculptures, data visualizations for companies and public spaces. Have a look at our portfolio.
I have written, arranged and recorded music for feature films, docu films, shorts, and art films.

Some of them have premiered at international festivals like Locarno and Venice.

Watch my showreel.
I love theatre and have been writing music or performing it live in different occasions with brilliant actors, writers and directors like Mirko Artuso, Marco Baliani, Giuseppe Battiston, Massimo Carlotto, Massimo Cirri, Vasco Mirandola, Giuliana Musso, Andrea Pennacchi Giancarlo Previati, Stefano Scandaletti, Filippo Tognazzo.